<![if !IE]> <![endif]>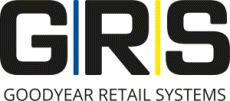 Goodyear Retail Systems GmbH
Xantener Str. 105
50733 Köln
Germany
List of product entries
This exhibitor shows the following products and commodity groups:

Product emphasis
Services

Target and sales markets
Western Europe

Company & products
Products
Goodyear Retail Systems with new Premio CI, e-workshop and sophisticated digitalization processes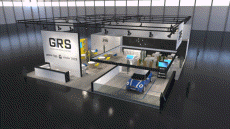 Goodyear Retail Systems has been the franchisor and system provider in the tire retail industry for over 40 years. Over the past decades, more than 1,100 businesses have joined one of the specialized retail concepts offered (Premio Reifen + Autoservice, Quick Reifendiscount, Handelsmarketing-Initiative (HMI) and appreciate the professional support in the areas of purchasing, sales, e-commerce, marketing, fleet management, training, ERP system and business management. The GRS partners in Germany, Austria, Switzerland, Belgium, Luxembourg and the Netherlands are first and foremost experts in tires and professional tire service - from passenger car tires to light truck to truck and commercial vehicle tires, the partners have positioned themselves according to their business model. Another mainstay of many of the Goodyear Retail Systems affiliated businesses is full automotive service, up to and including manufacturer-specific inspections. This year, Goodyear Retail Systems (GRS) will be presenting both its new name and look as a system provider, as well as the new appearance of the Premio retail concept, at booth C028/D029 in Hall 8. In doing so, they will show that they have not only renewed themselves visually, but also more than do justice to the megatrends of electromobility, digitalization, climate protection and a modern approach to customers. Together with the relevant suppliers, the system provider will present a fully equipped electric vehicle workstation. There will be short presentations by co-exhibitors Würth, Hella Gutmann and LIQUI MOLY. Another focus will be on the expanded digitalization processes around the tiresoft 3 ERP system with GRS's own e-shop solution, integrated connection of the archiving tool, the signature pad, time recording, a revised vehicle license scanner, new digital tread depth gauge and other mobile applications such as the barcode scanner.
Trademark

4 Fleet Group

---

FRI (Freie Reifen Einkaufs-Initiative)

---

Goodyear Retail Systems

---

HMI - Handelsmarketing Initiative

---

Premio Reifen + Autoservice

---

Quick Reifendiscount

---

TYSYS